SDAR's Annual New Laws is a Must-Attend Event for San Diego Real Estate Professionals!
This year's event featuring Gov Hutchinson, Vice President and Assistant General Counsel for the California Association of REALTORS®; Dan Sandri, Acting Commissioner California Department of Real Estate; and several of our region's top policymakers along with industry experts from the National Association of REALTORS(R), Building Industry Association, among other! SDAR's annual New Laws & Industry Outlook breakfast is scheduled to take place on Wednesday, February 6 at the DoubleTree in Mission Valley. This event is expected to sell out AGAIN this year, so please plan to purchase your ticket early.
Watch the video from last year's event: https://www.youtube.com/watch?v=kLUiaQMUhDM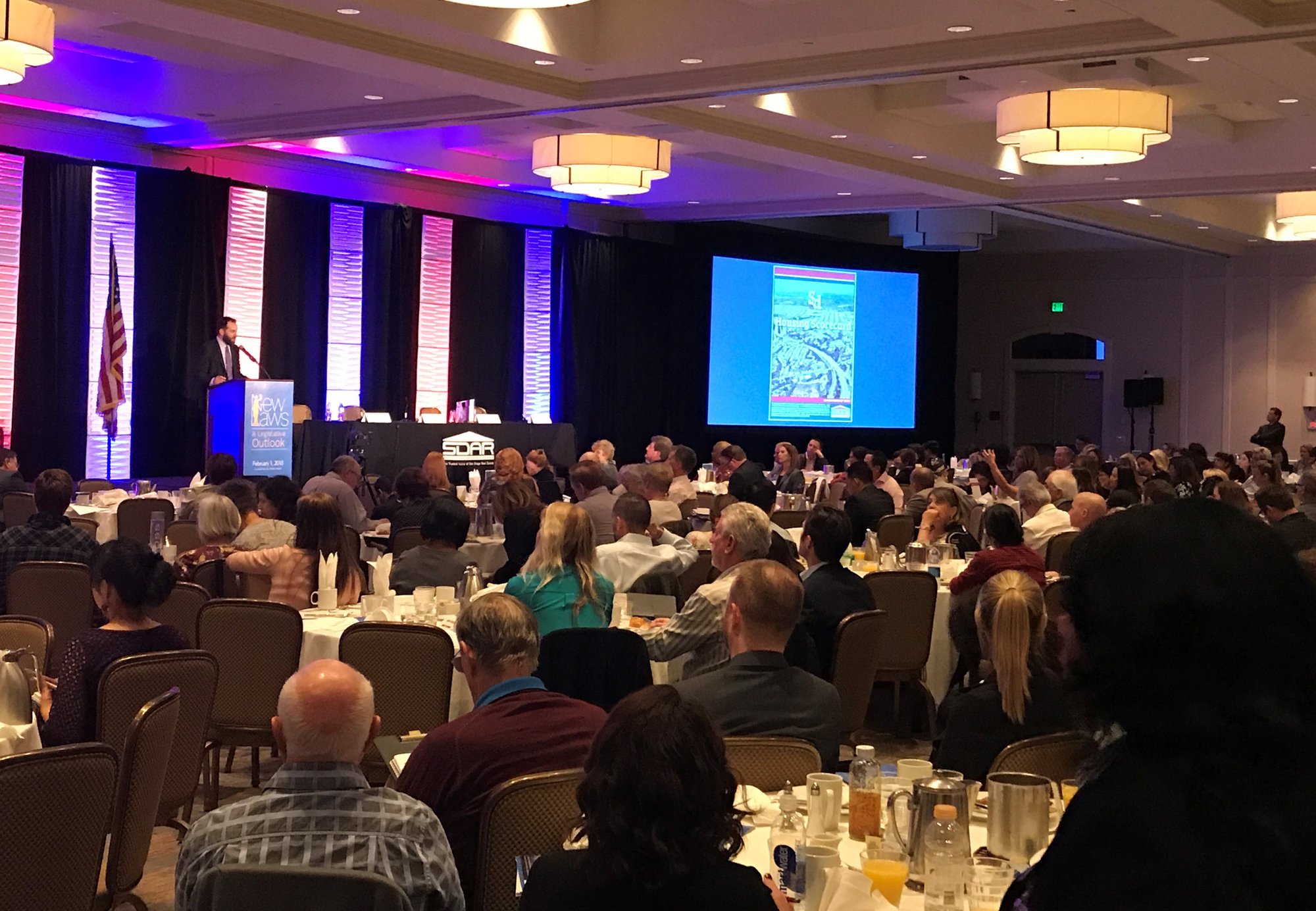 2019 New Laws & Industry Outlook
Wednesday, February 6 from 7:30 am - Noon
DoubleTree Hotel Mission Valley
7450 Hazard Center Drive, San Diego, CA 92108
From the government shutdown in Washington, DC to the ongoing housing affordability crisis here in San Diego, we've had a year jam-packed with debates and resulting new legislation impacting the real estate industry. REALTORS® will not want to miss this opportunity to stay up to date on the new laws, regulations and legislative proposals coming down the pipeline in 2019. Just a few of the issues that will be discussed at this year's event include:
KEY TOPICS
Compliance & Risk Management
New Laws Impacting Real Estate
San Diego's Housing Crisis
Regional Planning & Infrastructure Development
The Future of Prop 13
Status of the Ongoing Short-Term Rental Debate
2018 Elections: The Changing Landscape and REALTOR® Priorities
New Opportunities for REALTOR® Community Engagement
As Well As Updates on a Variety of Real Estate Issues, Including:
Accessory Dwelling Units
Split Roll Property Taxes
Private Property Rights
Sea Level Rise
Homelessness
Rent Control
Point of Sale Mandates
Questions? Contact Ryan Maxson, SDAR Vice President of Government and Public Affairs at: (858) 715-8012.